20 Best Snacks If You are on the Keto Diet
If you are on the keto diet, you know that snacking can be a challenge.
Most snacks are high in carbs and sugar, which is not allowed on the keto diet.
However, we have compiled a list of 20 of the best keto snacks for you to enjoy to squash cravings while being delicious too.
These snacks are low in carbs and sugar, and they will help keep you on track while following the keto diet.
What is the keto diet?
The ketogenic diet, or keto for short, is a low-carb, high-fat diet that has gained popularity in recent years.
It is designed to put your body into ketosis, a state in which your body uses fat for energy instead of carbs and has a basis in ancient Greece but was popularized as a treatment for epilepsy in the 1920s and 1930s before a big resurgence in the 1990s.
Besides losing weight and epilepsy, it is thought that it also may help with neurological disorders but more research is necessary.
When you eat carbohydrates, they are broken down into glucose, which is then used by your body for energy.
When you eat keto-friendly foods, your body enters ketosis and starts using ketones for energy instead of glucose.
Ketones are a chemical that is produced when your liver breaks down fat into ketones and acetoacetate.
The ketosis state has a host of potential health benefits, from weight loss to better mental clarity.
Like any diet, the keto diet has a number of foods that you need to avoid.
These include sugary foods and drinks, processed foods, grains, legumes, starchy vegetables, unhealthy fats, and alcohol.
For everyone following a keto diet, it is important to read food labels carefully to make sure that the food you are eating falls within your diet and what you are allowed to eat.
Even though there are restrictions, one of the nice things about keto is that you can eat a variety of keto-friendly foods. These foods include meats, fish, poultry, eggs, dairy, nuts and seeds, healthy fats like avocado and olive oil, low-carb vegetables like spinach and broccoli, and plenty of keto snacks.
Some companies have even started making foods that normally would not be permitted in the keto diet with alternative foods so they follow the keto diet, for example, the keto chip.
The keto diet does not have to be boring or difficult to follow, there are plenty of keto-friendly foods to choose from.
20 of the best keto snacks
If you are looking for low carb snacks that you can take on the go, there are plenty of options for keto-friendly snacks that you can make at home, or keto snacks that you can buy in stores. Here are 20 keto snack ideas that you will love:
Buffalo chicken dip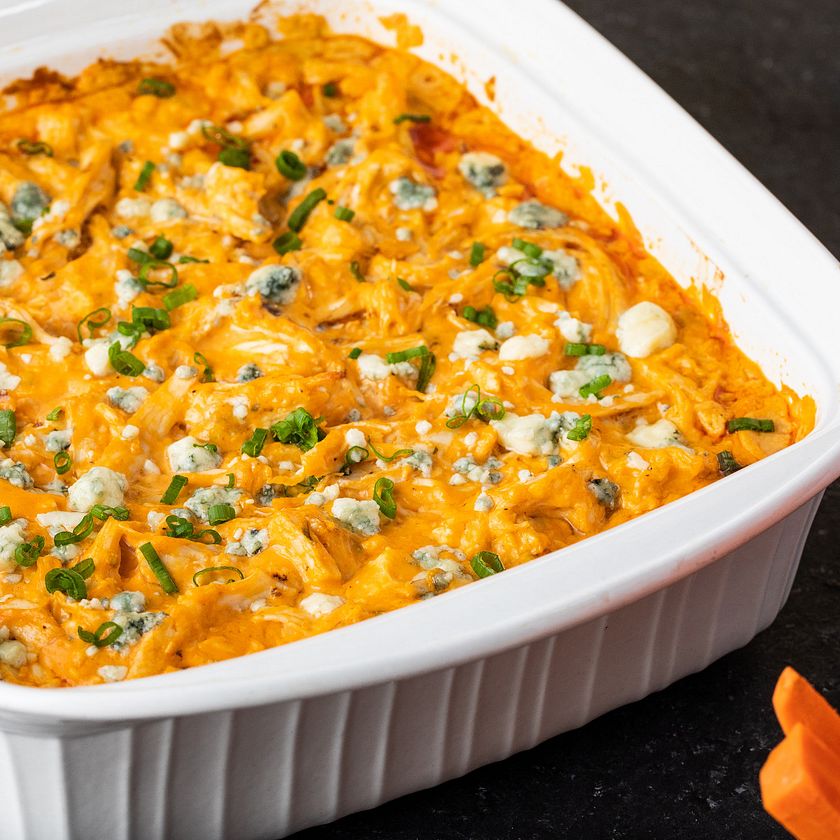 A creamy and delicious buffalo chicken dip is perfect for keto snacking. The recipe calls for chicken, hot sauce, blue cheese dressing (low-fat if possible), and cream cheese. It is easy to make and can be served with keto-friendly veggies like celery sticks or cucumber slices, or you can serve it with keto-friendly crackers. Sour cream can also be added if that is your preference.
Bacon-wrapped jalapeños
These spicy bacon-wrapped jalapeños are the perfect tasty snack. They are easy to make and can be cooked in the oven or on the grill. The recipe calls for jalapeños, bacon, and chili powder.
Creamy avocado dip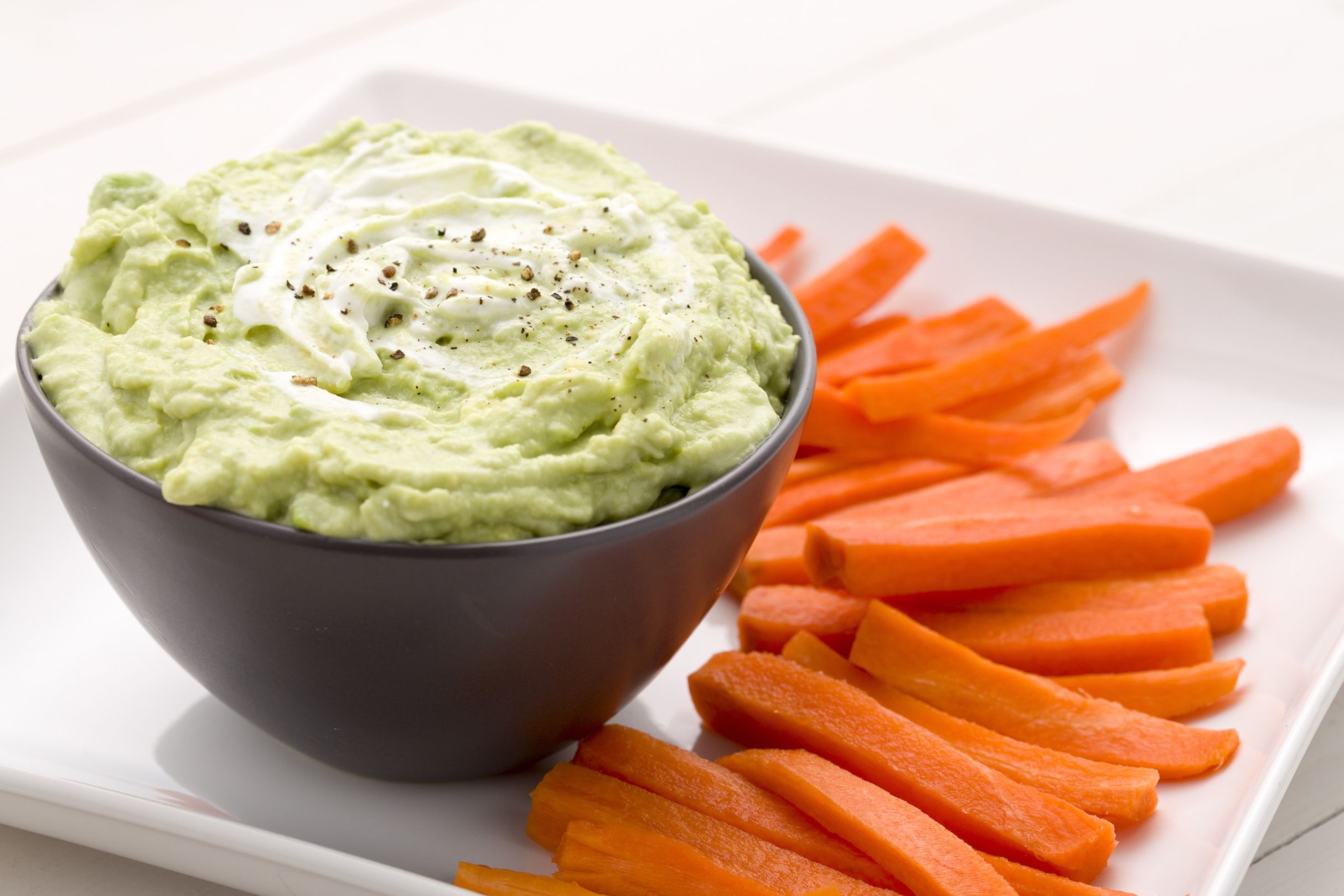 A creamy avocado dip is perfect for keto snacking. It requires just a few simple ingredients, avocado, onion, garlic, lime juice, and salt. You can serve it with keto-friendly veggies or low carb crackers.
Pork rinds
Pork rinds are a keto staple and make a perfect snack. They are low in carbs and high in fat, and they are a source of protein. Pork rinds can be eaten plain or you can add your favorite spices to them.
Cheese crisps
Cheese crisps are a keto-friendly snack option that is easy to make. All you need is cheese and an oven or microwave. Cheese crisps can be made with any type of cheese, but cheddar and Parmesan are two of the most popular varieties.
Deviled eggs
Deviled eggs are a keto classic that are perfect for snacking. The recipe calls for hard-boiled eggs, mayonnaise, Dijon mustard, apple cider vinegar, garlic powder, and salt. You can add your favorite herbs or spices to the deviled eggs for extra flavor for this savory snack. Add in crab meat for some protein if you want and top with Old Bay seasoning to give it a seafood flair.
Almond butter cups
Almond butter cups are a delicious snack and are also permitted in the keto diet. The recipe calls for dark chocolate, almond butter, and coconut oil. They are easy to make and you can store them in the fridge or freezer.
Trail mix
Trail mix is a snack that is perfect on-the-go quick snack. The recipe can be customized to include your favorite ingredients too. Some popular keto trail mix ingredients include almonds, pecans, pumpkin seeds, sunflower seeds, and keto-friendly chocolate chips.
Hard-boiled eggs
Hard-boiled eggs are a snack that is quick and easy to make. You can make a batch of hard-boiled eggs at the beginning of the week and have them for snacks throughout the week.
Roasted Brussels sprouts
Roasted Brussels are both healthy and delicious and can be eaten on the keto diet. The recipe includes Brussels sprouts, olive oil, salt, pepper, and Parmesan cheese placed on a sheet pan and roasted in the oven or sauteed with olive oil in a pan on the stove.
Grilled salmon
Eating grilled salmon is a delicious way to get protein and omega-3 fatty acids. The recipe calls for salmon fillets, olive oil, salt, pepper, lemon juice, and dill and you can roast it in the oven.
Celery with peanut butter
Celery with peanut butter is a classic snack and also permissible on the keto diet. Celery, peanut butter, and salt are all necessary to make this delicious snack. You can also add raisins or other chopped nuts if you want some extra texture and flavors.
Zucchini boats
If you want both meat and veggies in a fun design, zucchini boats are perfect for you and your keto diet. You use zucchini, tomato sauce, onion, garlic, ground beef, and salt and place the ground meat in hollowed-out zucchini boats. You can customize the recipe to include your favorite keto-friendly ingredients.
Pumpkin seeds
Pumpkin seeds are widely available at grocery stores and even gas stations and provide you with a great keto snack. Pumpkin seeds are a good source of fiber, protein, and omega fatty acids, and you can eat pumpkin seeds plain or add your favorite spices to them such as salt, pepper, and cayenne spice.
Sunflower seeds
Sunflower seeds are a keto-friendly snack that also adds healthy fats to your diet. Similar to pumpkin seeds, sunflower seeds are a good source of fiber, protein, and omega fatty acids too. Add your favorite spices while be cognizant of the salt content.
Cottage cheese
Cottage cheese can also be eaten when you are on a keto diet. Cottage cheese is a good source of protein and calcium and you can add your favorite keto-friendly fruits for extra flavor and vitamins.
Jerky
Jerky is a great protein boost while on the keto diet and can also be stored for long periods of time if you choose to make a lot of it yourself. Jerky can be made with beef, pork, turkey, lamb, or venison and you can also add your favorite seasonings to the jerky for extra flavors such as teriyaki, sriracha, and BBQ flavors for a variety of flavors. Please read the labels of anything you choose to marinate the meat in before dehydrating to make sure it is not high in carbs, and in particular sugar.
Pickles
Pickles are a great way to eat veggies by themselves while not packing on the carbs. You can buy pickles pre-made or make them yourself with cucumbers. Simply make a pickling juice and add in your favorite herbs and spices for extra flavor.
Dark chocolate
Dark chocolate is a great snack that you can enjoy in moderation and is low in sugar. It is also a good source of antioxidants and has a low glycemic index, which is the index that tells you how foods will affect your blood sugar level. Make sure to avoid milk chocolate as it is not keto-friendly.
Avocados
Avocados are a great fruit that happens to fall within the parameters of the keto diet too. They are a good source of healthy fats and potassium and you can add avocado to your favorite keto dish or eat it as a snack.
Summary
There are many keto-friendly snacks that you can enjoy while on the keto diet. Be sure to include healthy fats, protein, and fiber in your snacks for a balanced diet and to help keep you satiated. There are many recipes for keto-friendly snacks online and we provided a snack list above so be sure to do some digging and find your favorite recipes. Snacking on keto-friendly foods is a great way to stick to your diet and stay on track while giving you a boost of energy in between meals. If you have any more questions, please talk to your dietician or doctor to create a meal plan that is tailored to your diet.
View Printer Friendly Version